If you've ever been involved in a construction project, large or small, you know it's a special moment when what you're building starts to take shape. You've spent so long pouring over plans and drawings, trying to project yourself into a space that doesn't yet exist so you can consider every minute detail. But finally you can walk through those rooms you've imagined and start to get a feel for the finished space. There's still plenty of decisions to make but the biggest choices are behind you and right on the horizon you can see your vision realized.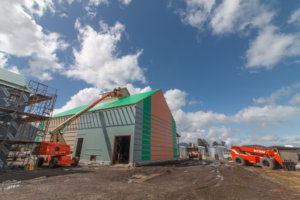 That's where things stand at the moment out on Washington Street. Our new winery and hospitality house can now be seen from a distance, sprouting up out of our new vineyards like they're all enjoying the same spring growth spurt.
The winery building itself is being constructed out of steel panels which arrived in a variety of colors, giving our neighbors a good shock, but will soon be covered in rustic reclaimed wood, giving the finished winery a classic look, as if it could have been built by George C. Yount himself.
The hospitality house will be finished in stone with antique tile roof. Be sure and ask Gustavo about the unique heritage of those tiles when you come to visit, though I can't guarantee you'll get the same story twice.
It's an exciting time, as a new vintage begins and we look forward to the completion of this incredible project in time to for this year's harvest. For now we can take a step back to enjoy this moment of rebirth in the vineyards, reflecting on the ten wonderful years that have brought us to this point and the many decades to come.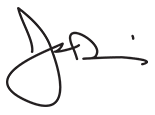 Jim "Bear" Dyke
Proprietor