Today is International Rosé Day. You already know how to mark the occasion, but here's some knowledge that might come in handy when raising a glass.
Rosé on the rise
Rosé is a big deal — well a bigger deal than it used to be. A quick glance at Google Trends is enough to see how rosé's popularity has increased over the past several years:
The wine variety accounts for only 1.5 percent of the U.S. market, but that is changing fast. In the 12 months through July, rosé sales surged 53 percent to $258 million, according to Nielsen. What's more, these days almost one in 10 wine bottles sold in large-format stores like groceries are rosé. Not only are more serious vintners making rosé, but more people are drinking the so-called summer water in the spring and fall.
But what is rosé, really?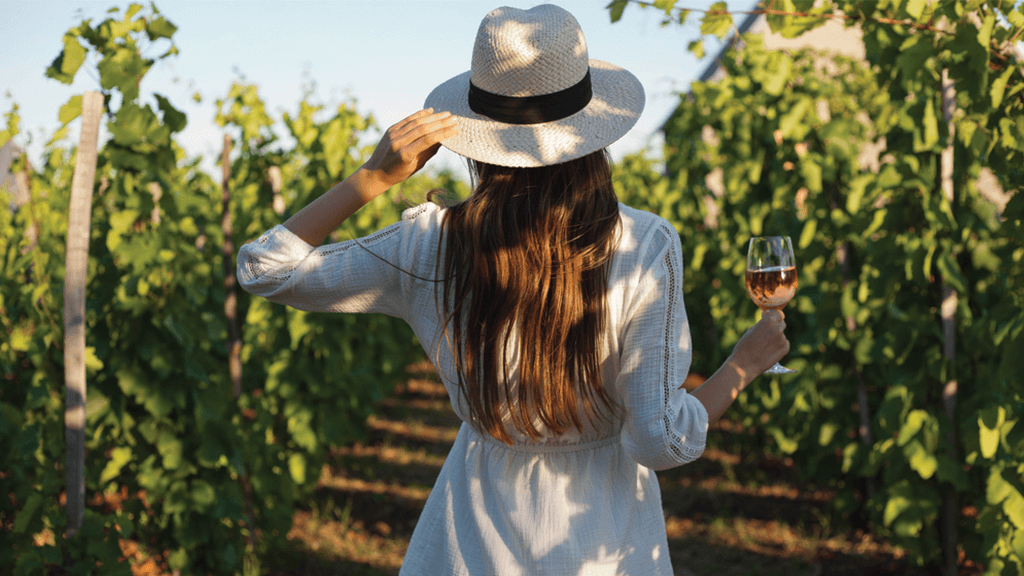 Unlike some varieties of wine, rosé is made with a wide range of different grapes — pretty much any kind of grape, in fact. Some rosé is made from blending white and red wines, however, most is made from skin contact or a method called maceration. Grape juice, when first squeezed is clear — even when it comes from red grapes. With rosé , however, the skin of the grapes are left in the juice for a short period, typically for a day or two. The longer they are in the vat, the darker the pink. With traditional red wines, the skins are left in the mix far longer, sometimes weeks.
Some rosé comes from a method called saignée. In this case, a vintner making a traditional red wine bleeds off some of the juice early in the process. The extraction becomes rosé , while the remaining juice becomes a denser, more concentrated red.
Depending on the grape and region, rosé can be sweet, as its reputation suggests, but it doesn't have to be. Old world rosé wines tend to be more bone-dry than new-world rosé wines. Napa Valley rosé wines, for example, are sweet, fruity, and elegant while maintaining their dry rosé characteristics and are very similar to white wines. Mira makes a rosé from Napa Valley pinot noir grapes that is on the dry end of the spectrum, providing a hint of strawberry while staying crisp.
Rosé Day pairings & cocktails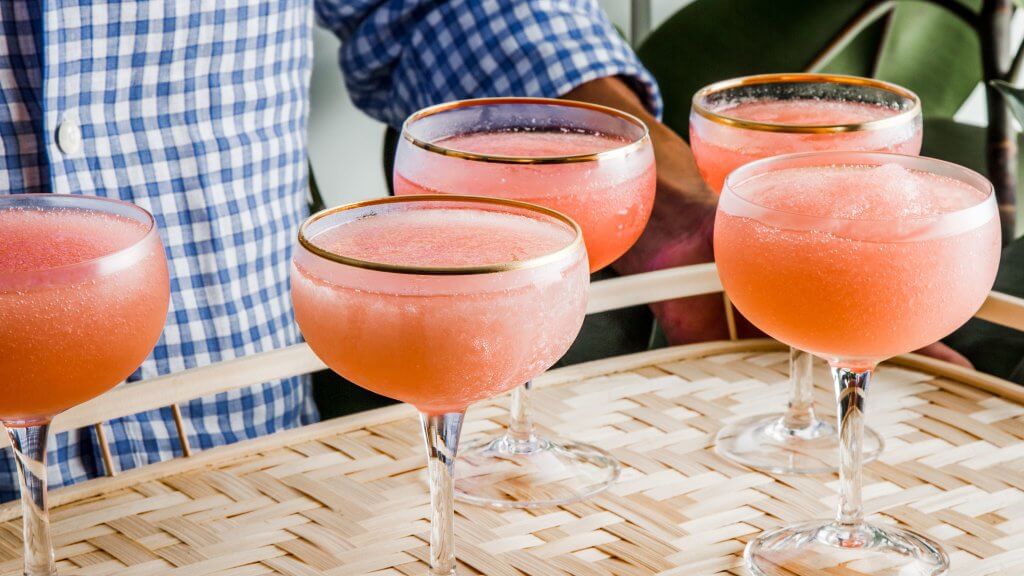 Frosé Cocktail / Source: Bon Appétit Magazine
Rosé, in general, is one of the most versatile wines when it comes to food. It has more depth than traditional whites, yet lacks much of the heaviness of full-bodied reds. Rosé wine pairs well with grilled seafood, summer salads, goat cheese and prosciutto — your standard summer fare. For the same reason, it makes for great cocktails. (We're partial to Bon Appétit's "Frosé" concoction).
Whatever rosé you choose on Rosé Day, don't wait on it too long. Freshness is key and unlike other varieties, rosé doesn't improve with age. Remember: it's summer somewhere.
Want even more info on rosé? Check out our 2-Minute Guide to Rosé infographic.
---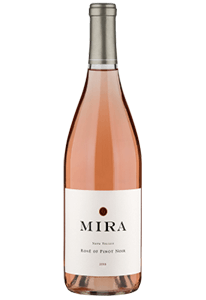 Mira Pinot Noir Rosé 2016
An inviting salmon color directs to a fresh fruit filled nose with an underlying citrus blossom motif. The hints of fresh strawberries echo the fruits of the season and are complemented by crisp flavors that linger on the finish. This dry rosé is guaranteed to please throughout the year and will accompany a diversity of dishes.
Rosé Day Sale: Save 15% on Mira Pinot Noir Rosé 2016
Promotion ends Aug. 14, 2017 at 11:59 PM