Turning water, soil and sun into a miracle.
Mira Winery—a name inspired by the Latin root of "miracle" and Greek for "destiny"—is a family owned, 16 acre estate in the heart of the Napa Valley. Guided by the perfect proportions of the "Golden Ratio" in every aspect from building to barrel, our aim is to farm sustainably, use 100% Napa Valley fruit, make the wines in the gentlest, most natural way possible and then let the wine reveal itself as a pure voice of Napa.
Society 610
Exceptional Wines, Exclusive Benefits
Enjoy a hand-picked selection of our limited production luxury wines delivered with care twice each year. Every shipment is carefully selected to showcase the spirit of Mira and will feature a mix of offerings as well as occasional library and member-exclusive wines. You'll also enjoy the ability to customize each shipment, complimentary tasting experiences at the winery, exclusive member pricing on all Mira purchases, and priority access to exclusive events and new releases. Limited to just 610 members, now is the perfect time to become a member of Mira's inner circle. Choose either the Collector (12-bottle) or Epicure (6-bottle) level, shipped twice per year in March and October.
Join the Club
Visit Mira
Mira Winery & Hospitality House
Mira Winery is one of Napa Valley's most exciting under-the-radar, must-visit newcomers, located just south of the town of Yountville. Opened in late 2019, the architecture showcases the perfect proportions of the Golden Ratio in a serene setting constructed from natural California gold stone and reclaimed roof tile from a century-old French villa.
To experience our estate is to walk the Golden Ratio, savor single-vineyard, single-varietal wines sourced 100% from Napa in an intimate, relaxed natural setting, and gain an understanding of why this unique vineyard is the starting point for our never-ending pursuit of miracles. The winery is also the only place in the Western Hemisphere where guests will see Ovum, the winery's wooden, egg-shaped fermenter. Ovum also embodies the Golden Ratio in both form and function, allowing for fermentation to mix itself naturally inside the egg.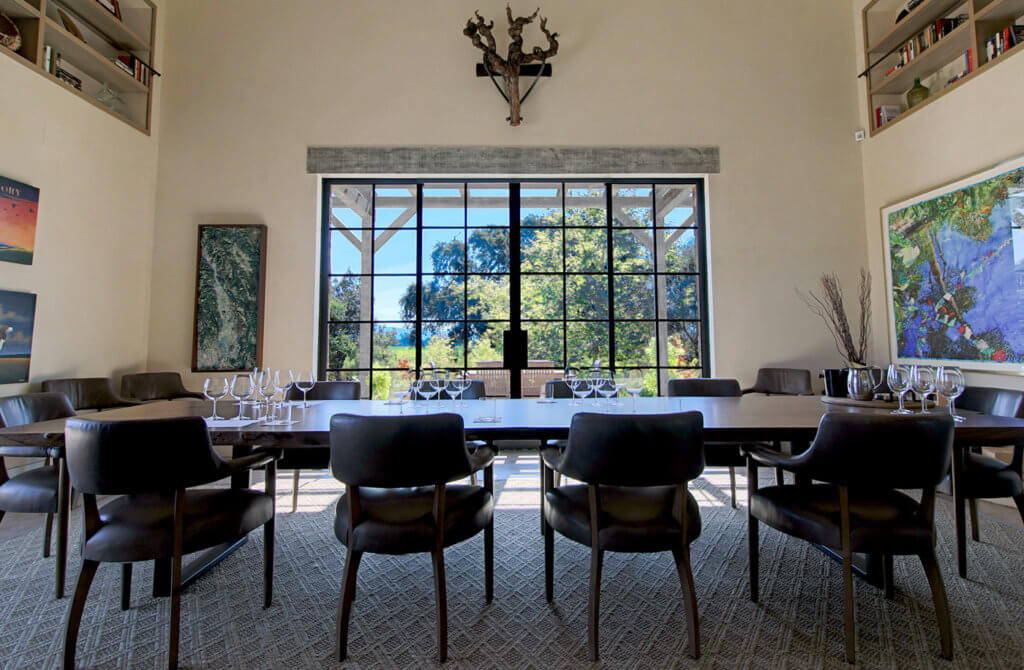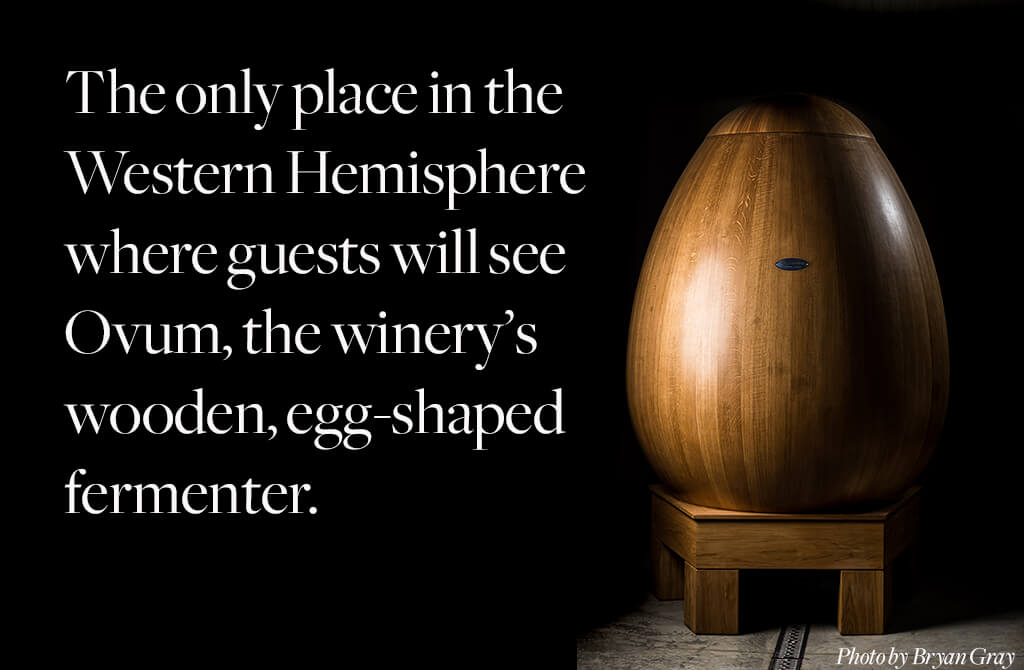 A Pure Voice of Napa Valley
All experiences are offered by appointment only
Please allow approximately 90 minutes for your visit
Call (707) 945-0881 or click below to make a reservation
Learn More
Mira Locations
Southern Roots, Napa Grapes
Napa, CA
Home of our boutique, limited production winery.