"Without mathematics there is no art."
–Luca Pacioli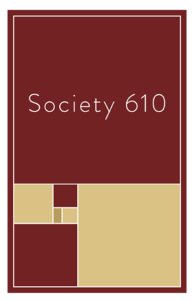 Enjoy a hand-picked selection of our limited production luxury wines delivered with care twice each year. Every shipment is carefully selected to showcase the spirit of Mira and will feature a mix of varietals as well as occasional library and member-exclusive wines. You'll also enjoy a complimentary annual tasting experience at the winery for you and a guest, exclusive member pricing on all Mira purchases, and priority access to events and allocation releases. Limited to just 610 members, use the contact form below to join today.
THE ORIGINS OF SOCIETY 610
When Mira co-founders James "Bear" Dyke Jr. and Gustavo A. Gonzalez first met they developed a strong connection around their love of wine and also discovered a shared fascination with mathematics. That first night their conversation turned to the concept of the Golden Ratio and perfection as found in nature, an idea that would become central to Mira.
Today we celebrate that initial connection in many ways, from specially designed barrels based in the Golden Ratio to the design of our Winery and Hospitality House. Closely related to the Golden Ratio are the Fibonacci numbers, a sequence found everywhere in nature and mathematics where each number is the sum of the two that proceed it.
610 is the 16th number in the Fibonacci Sequence, offering a pleasant symmetry and providing both the name and the scope for our exclusive membership experience, Society 610.
Choose either a 6 or 12-bottle selection, shipped twice per year in March and October.
SOCIETY 610 BENEFITS
Exclusive member pricing on Society 610 shipments and other Mira wine purchases
Complimentary annual tasting for each Society 610 member and a guest
Complimentary shipping on your two annual Society 610 shipments
First-access to all allocation-only and other wine releases before they are available to the public
Access to Library wines upon request
Priority access to special dinners and events
Exclusive invitations to wine tastings
Join Society 610
SHIPPING
Please note, an adult ages 21 or over with ID must receive your shipment.
We ship to every state except the following:
KY, MS, UT, VT
Please see our Shipping Policy for more information.
20% DISCOUNT
SHIPPING INCLUDED
EARLY ACCESS
LIBRARY WINES