Turning water, soil and sun into a miracle.
Mira Winery's mission is quite simple: to produce the best handcrafted, all-natural wines in the world. That's why each bottle of Mira wine reflects the unique origin of our exceptional grapes. Our family-owned, 16-acre Napa Valley estate was first planted with grape vines in 1885. We've carefully studied the terroir and only selected the varietals best suited for our soil. Here, you'll find small blocks of Cabernet Franc, Petite Verdot, Merlot, Cabernet Sauvignon, Sauvignon Blanc, even the relatively rare Sauvignon Gris. Whether enjoyed immediately upon release or after years in the cellar, our wines are crafted to display an array of evolving flavors.
JOIN THE LIST
Allocation Wines
Society 610
Exceptional Wines, Exclusive Benefits
Enjoy a hand-picked selection of our limited production, luxury Napa Valley wines. Each shipment features a mix of varietals to pair perfectly with the season, often including our more rare and coveted vintages, Library wines, or club member–only wines. Keep your cellar stocked with the best of Napa Valley while taking advantage of exclusive discounts on all wine club selections and a host of special benefits, including a 20% discount on wine club and other Mira purchases.
Join the Club
Visit Mira
Mira Winery & Hospitality House
As of March 16, 2020 our Hospitality House has closed for the protection of our team and potential guests. At this time we are
unsure when we will be able to reopen but if you would like
additional information or are inquiring about a future visit
please contact Kate at kate@miranapa.com.
In the meantime, we encourage you to SIP Mira and help support employees of Napa Valley restaurants.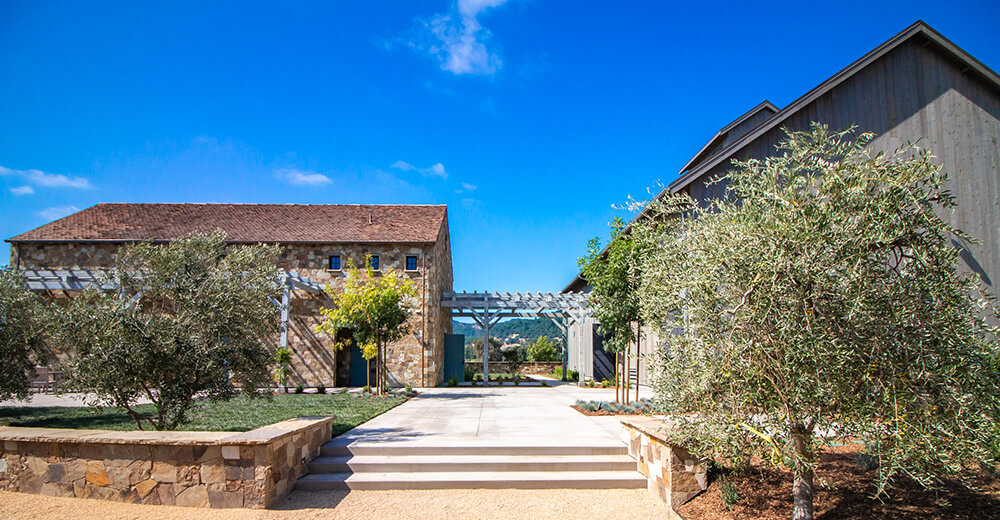 Come Home to Mira
We invite you to join us for an exclusive tasting at our brand-new Winery & Hospitality House just south of Yountville in the heart of the Napa Valley. Through a tasting of the single-vineyard, single-varietal wines that define Mira you will learn firsthand about Mira's pure winemaking approach, explore the unique features of our new bespoke winery, and gain an in-depth understanding of the one-of-a-kind vineyards that are the
starting point for Mira's pursuit of perfection.
Learn More
Mira Locations
Southern Roots, Napa Grapes
Napa, CA
Home of our boutique, limited production winery.