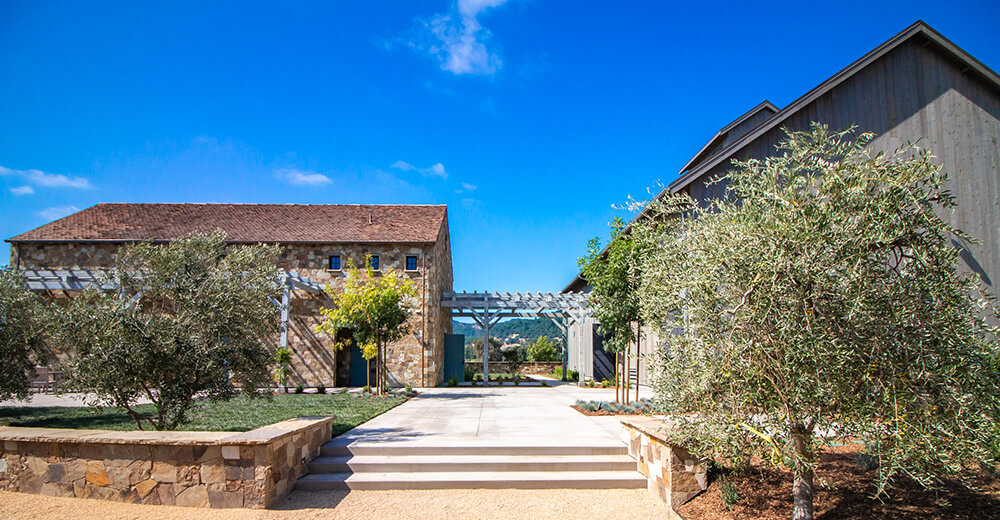 We invite you to join us for an exclusive tasting at our Winery & Hospitality House, just south of Yountville in the heart of the Napa Valley. Enjoy a tasting of our single-vineyard, single-varietal wines and learn firsthand about our pure winemaking approach. Explore the unique features of our bespoke winery and gain an in-depth understanding of why our one-of-a-kind vineyard is the starting point for Mira's never-ending pursuit of miracles.
Tastings are offered by appointment only and are $150 per person.
One tasting fee will be waived for every three bottles purchased.
Please allow approximately 90 minutes for your visit.
Call (707) 945-0881 or click below to make a reservation.
"It was one of the best experiences I've had in Napa. Don't miss it!"
5-Stars | Lynda from Atlanta, GA
"I have lived in Napa for more than 20 years and this is the best wine tasting experience I've ever had!"
5-Stars | Kristi from Napa, CA