Mira Napa

Wine Country the Mira Way
Mira wines are grown and produced exclusively in Napa Valley. This unique region has become world renowned and facilitates the creation of the exceptional wines our customers demand. We approach each of our Napa Valley vineyard blocks with a detailed specific plan unique to the grape. Our unique tank and barrel programs allow the winery to present the best conditions to compliment the grapes as they go through fermentation and the aging process that becomes Mira wines.
Opening in 2019
We are excited to announce that our brand new Napa Valley, CA Tasting Room at 6170 Washington Street is currently under construction and set to open in 2019. Check out our blog for updates and progress reports.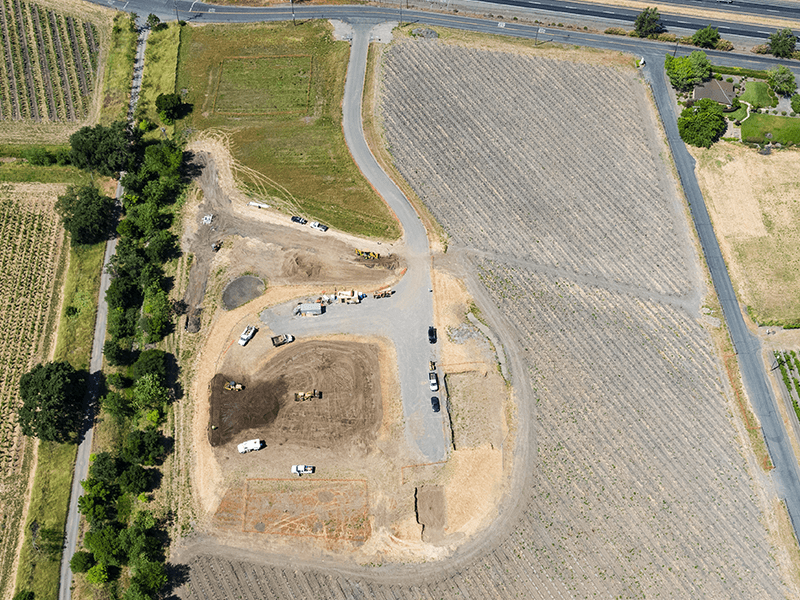 Visit Mira Winery in Napa Today
While our new facility is under construction, we would still be delighted to host you for a private tasting led by our Proprietor, Jim "Bear" Dyke Jr., and/or our Winemaker, Gustavo A. Gonzalez, on an appointment only basis. Please contact us to schedule your Napa tasting experience today.

Location
Mira Winery
6170 Washington St.
Yountville, CA 94558
Hours
Appointment Only
Call: (888) 819-4668
Email: info@miranapa.com