Summer is in full swing and we can't get enough of light and refreshing salads made with a mix of peak-season fruits and veggies. We love a good sweet & savory combination, and this watermelon salad with honeydew, mint, basil and tangy balsamic dressing is exactly that. It's the perfect side salad to pair with burgers, tangy ribs, grilled corn on the cob and barbecue chicken.
Our favorite Mira wine to pair with this salad is our 2019 Rosé of Pinot Noir from Napa Valley.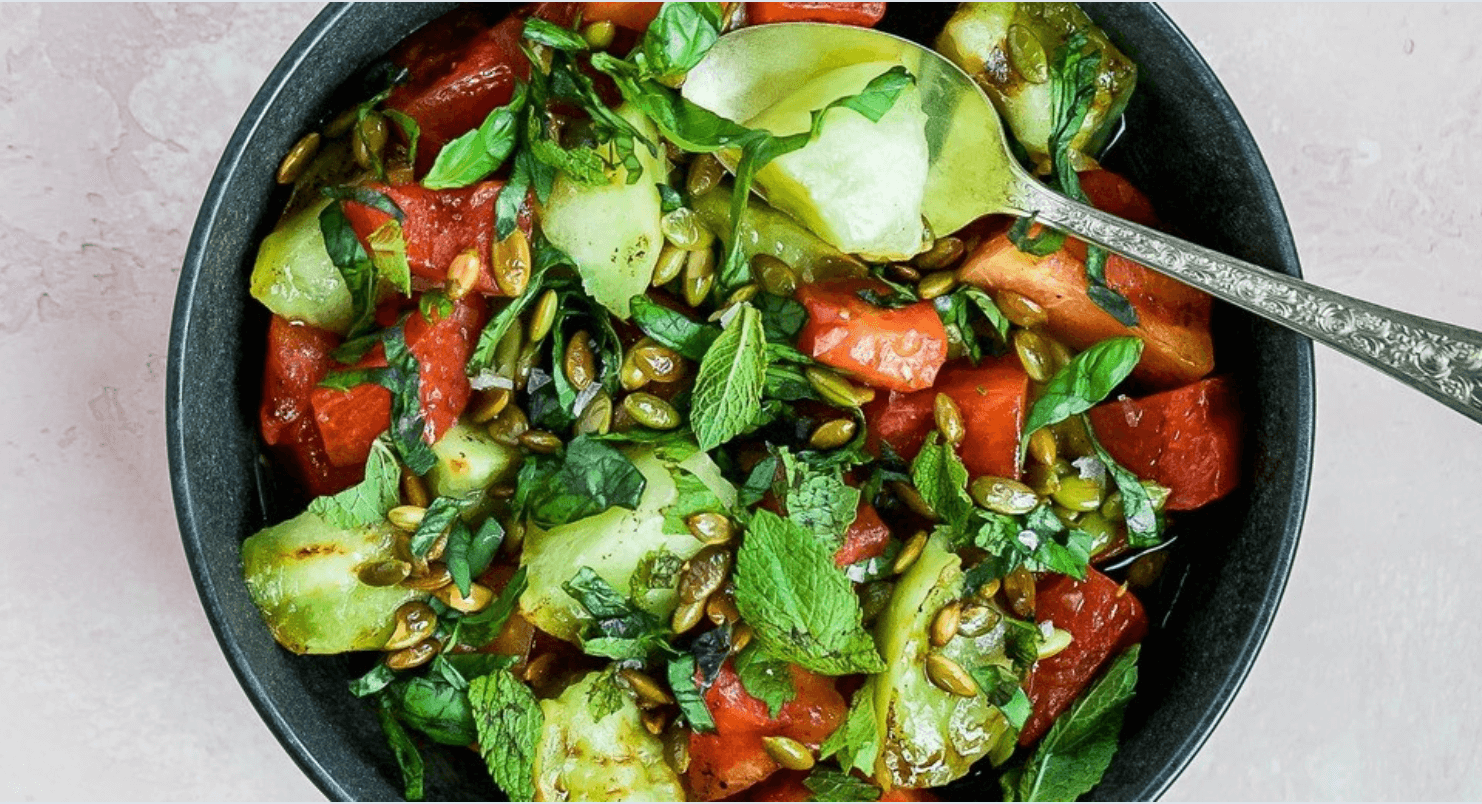 GRILLED WATERMELON & HONEYDEW SALAD
Ingredients:
1/2 medium honeydew melon, peeled, seeds removed, cut into wedges
1/4 medium seedless watermelon, cut into wedges
1 1/2 tablespoons extra virgin olive oil
1/4 teaspoon Pink Himalayan salt
1 1/2 teaspoons balsamic vinegar
1/3 cup mint leaves, torn
1/3 cup basil leaves, torn
1/3 cup, pumpkin seeds, toasted with avocado oil spray
Directions:
1. Place the honeydew and watermelon in a large baking dish or on a baking sheet. Drizzle the oil on all sides and sprinkle with salt.
2. Heat the grill to medium-high heat. Place the honeydew and watermelon directly on the grill and char for three minutes per side, until charred. Remove and place back on the tray or baking dish. Let cool.
3. Once cooled, chop the melon wedges into chunks and place in a large salad bowl.
4. Drizzle with balsamic vinegar and top with mint, basil, and pumpkin seeds. Enjoy!
Notes:
Leftovers: Refrigerate in an airtight container for up to two days
Serving Size: One serving is about 1 1/2 cups salad
Additional Toppings: Top with feta cheese, avocado or toasted pine nuts