We are excited to announce the release of a new vintage of the Mira Jimmy D's Red Blend Napa Valley as well as a special limited library release of a wine with a special place in our hearts: the Mira Syrah Hyde Vineyard 2009. These two wines offer an opportunity to experience the evolution of Mira Winery. The Syrah Hyde Vineyard 2009 was our first wine ever bottled under the Mira label and is a classic example of the special fruit that inspired our founders. The 2017 edition of the Jimmy D's features a new blend of Syrah, Petit Verdot, and Merlot and the result is so elegant and refined that we have taken to calling it the "luxury" Jimmy D's.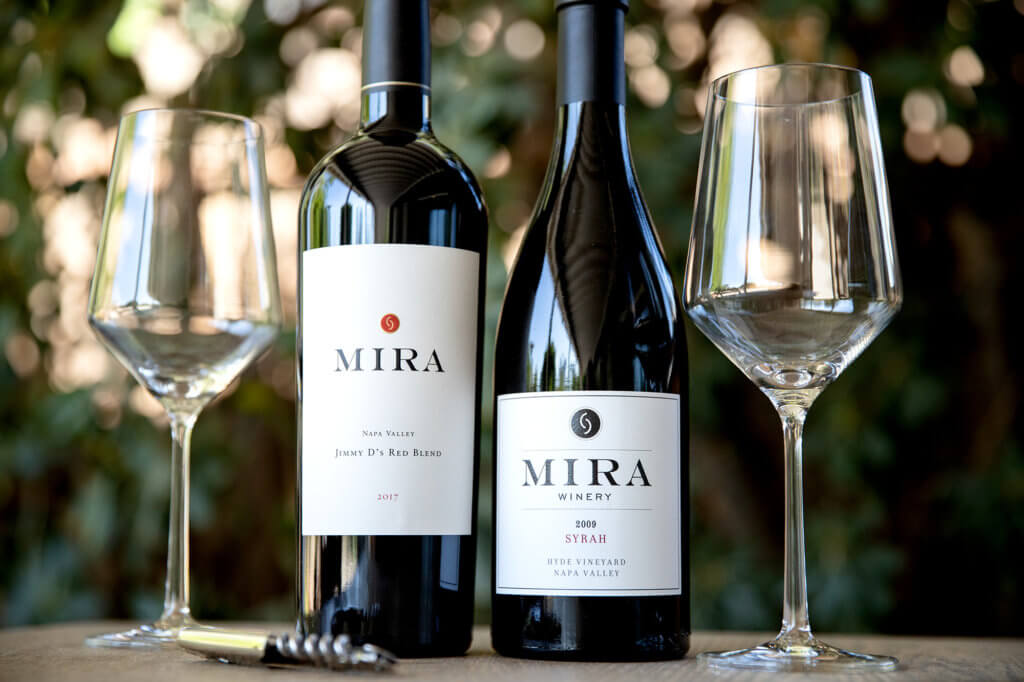 43% Syrah | 33% Petit Verdot | 24% Merlot
Warm spice aromas greet the nose with accents of Tahitian vanilla and cacao nibs, while on the palate the bold flavor of crushed cherry delivers a mouthwatering and persistent acidity. The refinement and elegance of this vintage has us calling it the "luxury" Jimmy D's.
A true piece of Mira's history, the Mira Syrah Hyde Vineyard 2009 can be considered Mira's "founding wine." It was this lot of exceptional Syrah grapes from Hyde Vineyard in Carneros that inspired Mira founders Jim "Bear" Dyke and Gustavo Gonzalez to make their dream a reality. More than a decade later this wine retains its original freshness and power but now also shows a whole new depth of character.